At Shar Systems our mixers and dispersers come in all shapes and sizes. They can range from one-horsepower mixers that can be carried by hand, to mixers that are almost the length of a basketball court. Here is one of our smaller mixers that are often used for paint mixing, but even occasionally used to mix margaritas for our demonstrations:
In June 2022 we were able to make one of our larger models which is at the larger end of what we build at Shar Systems. This mixer below will be used to mix adhesive technologies in the construction field: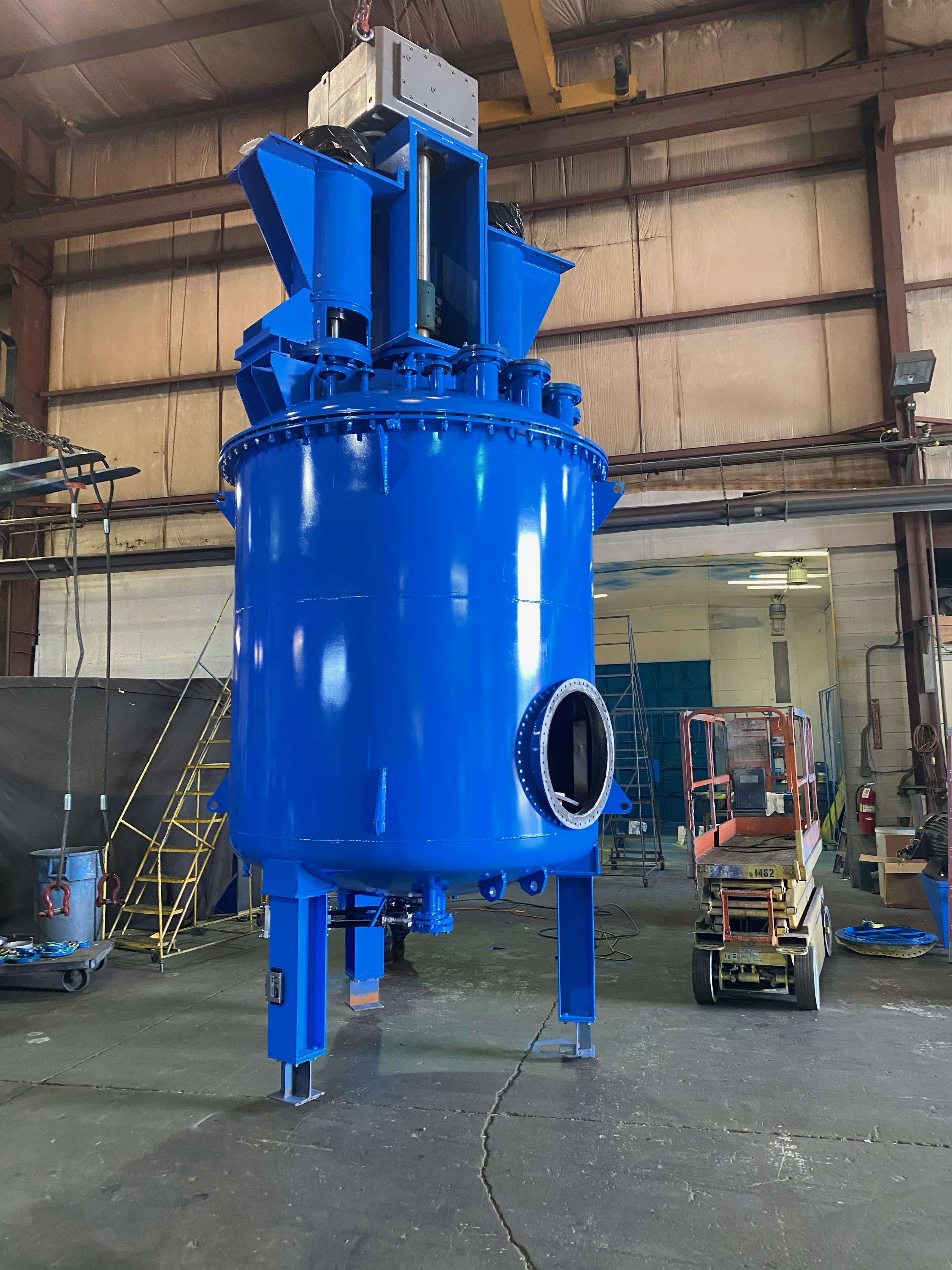 By offering fully customized designs from our design engineer, we can build mixers and dispersers that are fully tailored to you and your company's needs.